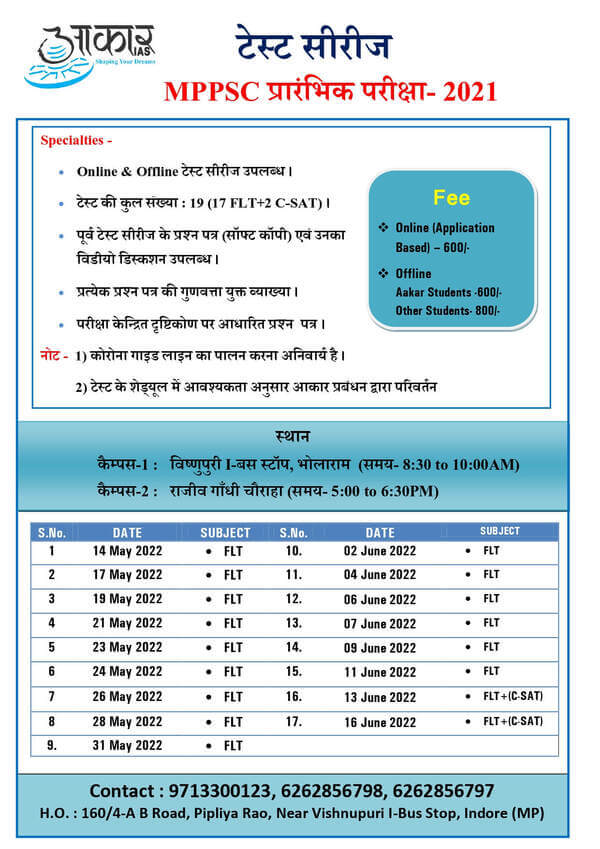 Offline & Online Classes and Test Series Available
Studied by the Successful Selected Students. Updated every month. 
With Aakar IAS Offline and Online classes, give your career a great start – same as successful students
The duration for the courses ranges from more than 7 months for Prelims Classes. And more than 1 yr for Mains Class.
Aakar IAS provides Test Papers, including their answers and the explanation. Also combined with class discussions on the subjects.
Admission for the next Prelims and Mains Batches is Open. Quickly Enroll Now.